Cupping Therapy New Westminster Queensborough
Cupping therapy for pain relief and full-body relaxation in New Westminster Queensborough.
Covered by ICBC & Extended Healthcare Benefits.
Cupping Therapy For Pain Relief in New Westminster Queensborough
Do You Suffer From Chronic Pain?
Cupping is an ancient alternative healing technique that is applied with special types of cups. It dates as far back as over 3000 years ago. This early medical technique has been seen in Ancient Chinese, Egyptian, and Greek cultures, as well as Eastern Europe.
The therapist places glass cups at certain acupoints on a person's skin. The cups create suction on the skin to increase or decrease the blood flow.
Cupping paired with other therapies is very common. Such as acupuncture or acupressure massage. Together these comprehensive treatments offer more in-depth pain relief.
At Panda Clinic, we have treated over 10,000 patients. We have seen it help many of our clients. Not only with muscle pain, but also body tension, and promote overall relaxation and wellness.
If you find yourself suffering from prolonged pain, consider visiting one of our clinics today.
Conditions We Treat With Cupping Therapy in New Westminster Queensborough
Fevers
Poor appetite
Indigestion
High blood pressure
Post Surgery
Plantar Fasciitis
Neck Pain
Repetitive Strain
Rotator Cuff Injury
Sports Injuries
Atopic dermatitis
Golfer's Elbow / Tennis Elbow
TMJ Dysfunction
Whiplash
Psoriasis
Anemia
Nasal Congestion
Infertility
Menstrual cramps
Neck Pain
Frozen Shoulder
Queensborough New Westminster Cupping Therapy Coverage
ICBC & Extended Medical Benefits Coverage for Cupping
At Panda Clinic, a cupping therapy session is 30 minutes and costs $60.
It is fully covered by ICBC and extended medical benefits.
Direct Billing
We offer direct billing to all major insurance providers. As a result, you don't have to worry about paying out of pocket or dealing with paperwork. After all, who wants to deal with insurance when you don't have to.
ELIGIBLE INSURANCE PROVIDERS INCLUDE:
Panda Clinic New Westminster Queensborough Location
How To Find Panda Clinic Cupping Therapy in New Westminster
Located Along Ewan Ave, Between Jardine St. and Hampton St.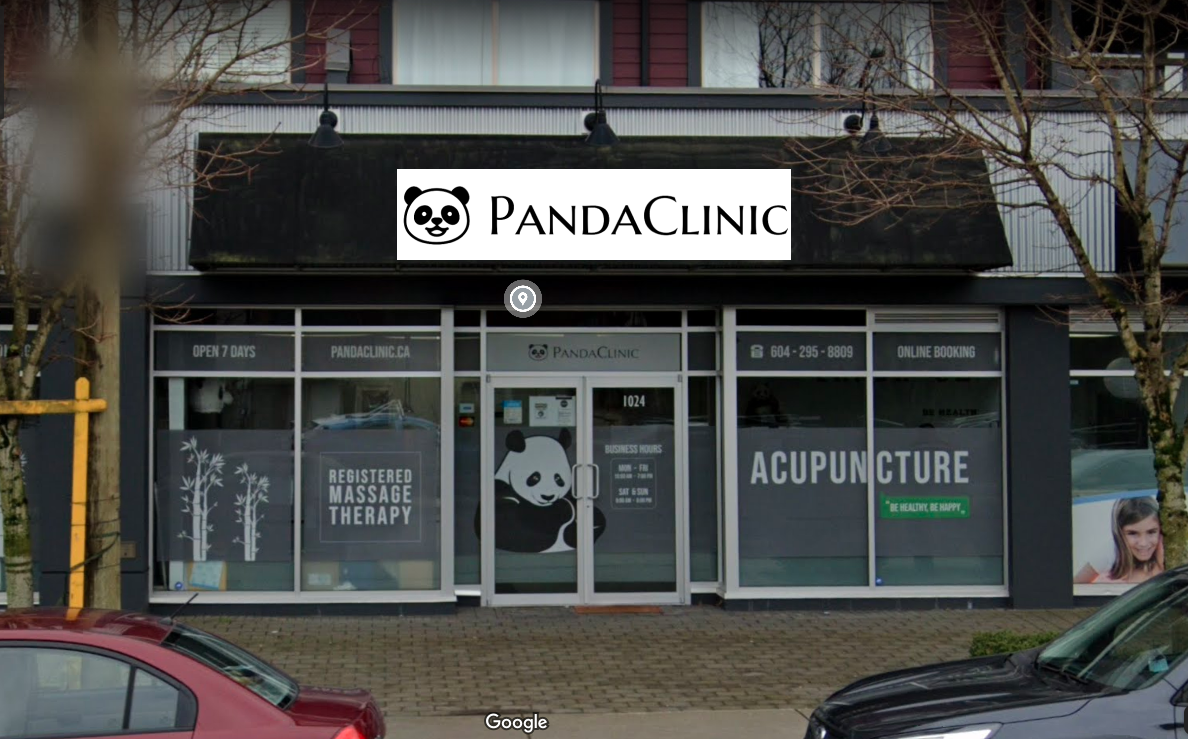 Street and Rear Parking Available 
Panda Clinic Queensborough New Westminster
Registered Acupuncturists
Meicha Wang
Registered Acupuncturist
Meicha is a Registered Acupuncturist at our Burnaby location
Jordan Chang
Registered Acupuncturist
Jordan is a Registered Acupuncturist & Registered Massage Therapist at our New Westminster location
Alyssa Mendoza
Registered Acupunturist
Alyssa is  a Registered Acupuncturist at our White Rock location
Ready to be pain free?
Book an appointment with us today and let us take your pain away