Registered Massage Therapy,  Physiotherapy,  Acupuncture. For Individuals & Families
Direct Billing to ICBC and your insurance company. Same day / next day bookings.
Registered Massage (RMT)
Massage therapy is an effective and natural choice for managing injury and providing relaxation, while moving the body toward wellness.
Physiotherapy
The one on one rehabilitation physiotherapy treatment provides acute, chronic or rehabilitative support. The goal is to restore movement and function after injury, car accident, illness and disability.
Acupuncture
Acupuncture treatment is used to treat pain, swelling, inflammation and hormone imbalance related disorders. It promotes better circulation and energy flow.
Advanced Acupressure Massage
Acupressure is a combination treatment of Acupressure massage, acupuncture, and cupping therapy. It helps manage pain, reduce inflammation, improve circulation and provide total-body relaxation.
Naturopath Doctor
Naturopathic medicine takes into account your mental, emotional and physical health. It treats your body as it is meant to be treated – a body of interconnected parts that all take part in determining your overall health and well-being.
Kinesiology
Kinesiology is focused on physical exercise and advanced movement training. Using strength and conditioning, functional rehabilitation, and therapeutic exercise, to prevent pain and manage injuries.
Vitamin Therapy IV Drip
Offered by our licensed naturopathic physicians. Whether you're feeling fatigued, recovering from an illness, seeking immune support, or simply looking to enhance your overall wellness, IV therapies can be tailored to meet your specific needs. By delivering nutrients directly into your bloodstream, we ensure maximum absorption and fast-acting results. Naturopath visits are covered by extended health benefits.
Pelvic Floor Physiotherapy
Improve the health and functionality of the pelvic floor muscles. Provides personalized treatments to help with conditions such as urinary of fecal incontinence, pelvic pain, pelvic organ prolapse, and postpartum recovery. Through a combination of targeted exercises, manual techniques, and education, we aim to restore strength, flexibility, and coordination to the pelvic floor.
Prenatal Massage
Tailored exclusively for expectant mothers, our skilled massage therapists use gentle and specialized techniques to relieve muscle tension, reducing swelling, and promoting overall well-being. Experience the benefits of improved circulation, reduced back and joint pain, and enhanced relaxation during this transformative time.
Be Happy. Be Healthy.
From the beginning, our goal has been to help our patients enjoy a pain-free life. Enabling them to get back to doing what they love.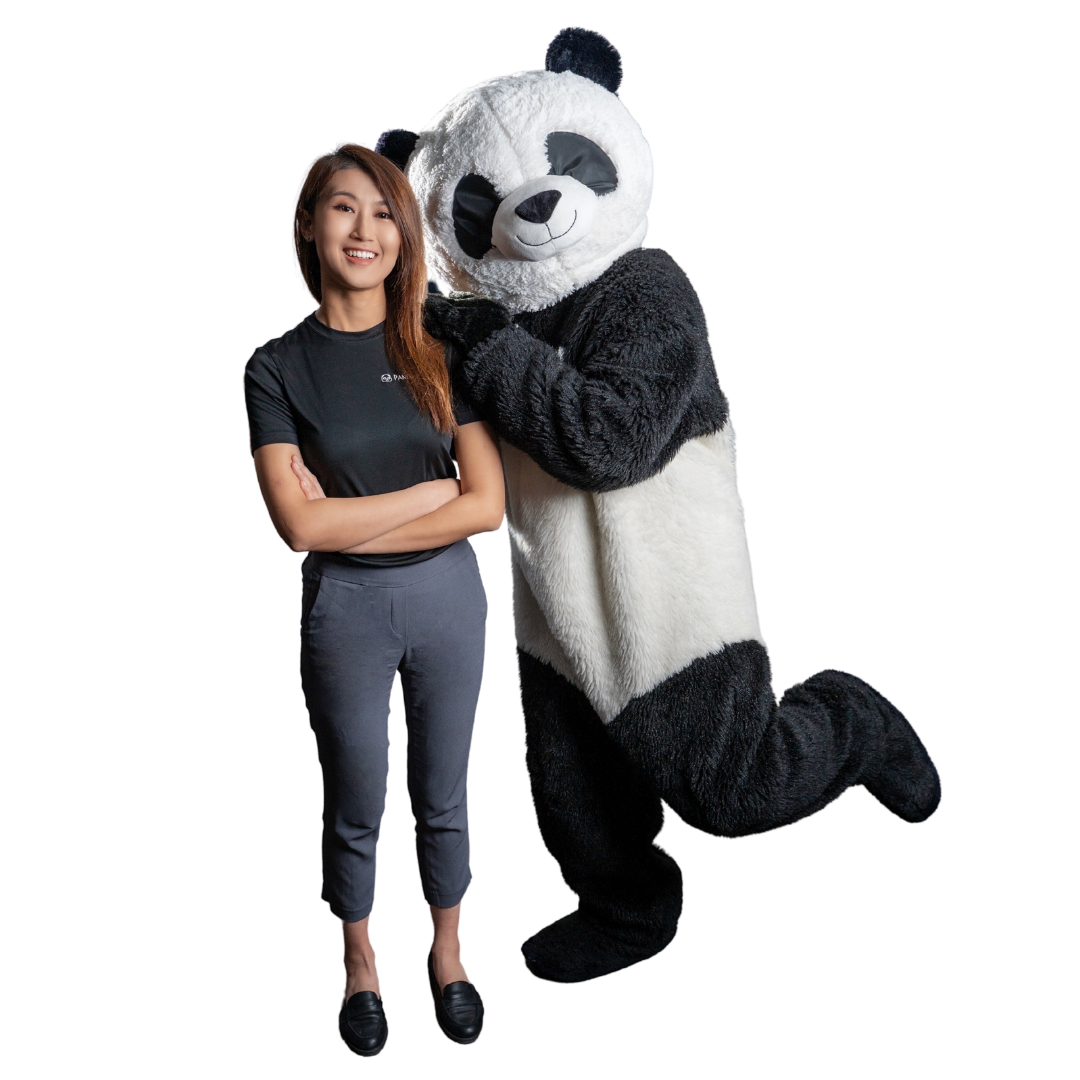 Hello! I'm Elma
R.TCMP / RMT
Our goal is to get you back to optimal health in a faster and non-invasive way. All our healthcare professionals are well trained and working as a team to provide you with safe and efficient treatment.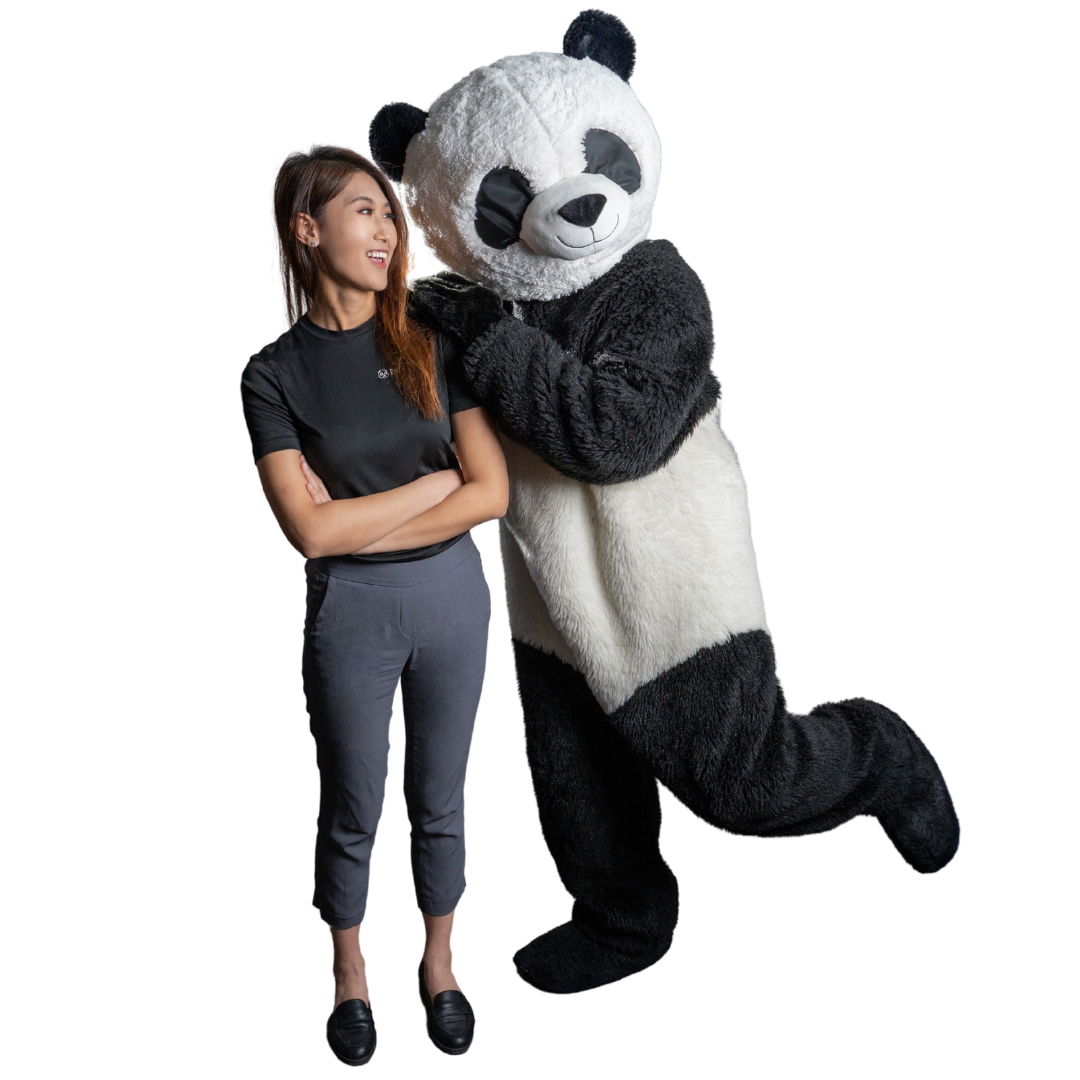 Four locations helping treat patients all across the lower mainland
Together with our sister clinic (BS Wellness Centre at Metrotown), Guildford, and White Rock, Panda Clinic has treated many patients over the past 5 years. We are aiming to expand the high-quality treatment service to New Westminster.
It's easy to get started!
Book an appointment
Book appointments online with ease. 24/7 booking with our online booking. Or you can call us directly to book
Free health assessment
Complementary health assessments are performed at every visit to ensure you receive the best possible treatment.
Your first session
Our experienced primary care team will take care of you throughout your treatment.
Loved by 10,000+ Vancouverites. Rated 4.7/5.
"I remembered my first visit here was a month ago. Elma was very patient and listened to my problem. My lower back was in so much pain, I could hardly walk, after 1st visit, my back starts to feel better. Elma knew that I was afraid of needles, so she did it very gently, and I could barely feel the needles. It has been 1 month now and feel 85% better. Thank you."
Chin R – Lower back problem
"My first time trying acupuncture is an A+. My foot hurts from plantar fasciitis. Pain and discomfort for about half a year and now it is healing nicely. I recommended here to lots of my friends."
Pat J – Plantar Fascitis (Heel Pain)
"Very good service! Elma will go through details if I have any questions and she always goes the extra mile to explain things to me. The clinic is also very clean and feels welcoming. I will definitely come back for any further needs of acupuncture. Thank you Elma for getting my back in shape again."
Nelson C – Back Pain
Frequently Asked Questions
What is direct billing and how does it work?
Direct billing means we are able to bill your insurance provider and ICBC directly for your appointments, so you don't need to pay upfront and deal with the paperwork to claim the insurance.
Is my insurance provider eligible for direct billing?
We can directly bill Pacific Blue Cross, Green Shield Canada, Great-West Life, Sun Life, Manulife, ICBC and much more. Call us at 888-843-2716 for more information.
How can I get to the clinic?
Please refer to our location page for more information about how to get to each location.
What are the safety protocols in the clinic now? 
Please refer to the notification bar the top for more information.
Should I book acupuncture or massage?
Both acupuncture and massage help with musculoskeletal problems. Registered massage therapy (RMT) is less invasive and easy to be started with. From our experience, we found acupuncture work better with recent injuries while registered massage therapy works better with chronic conditions. Call us for more information.
What do I need to bring for the first appointment?
Please bring a piece of ID and your insurance information. Please try to come in 5 to 10 minutes before your appointment so you have enough time for fill in the required intake form.
Do you accept ICBC or WCB claims?
Yes, we do. If you have an open claim with either ICBC or WCB, please let our clinic staff know. We will contact your lawyer or case manager to find the best treatment and payment plan for you.
We respect that your time is valuable. We appreciate that you understand ours is too.
Our therapists make special arrangements to offer these late night services to help work around your schedule.
There is a 24-hour cancellation policy in affect.
Payment must be made online before booking.
If you do not cancel or inform us you will be unable to make your appointment 24 hours before we will have to charge you for the full session. 100% of session price.
Thank you for your understanding.
Panda Clinic New West Queensborough
Clinic Address: 1024 Ewen Ave, New Westminster BC.
Email: health@pandaclinic.ca
Phone number: 604-295-8809
Panda Clinic Surrey Guildford
BS Wellness Center Burnaby Metrotown
Clinic Address: Unit 301, 4885 Kingsway, Burnaby BC.
Email: health@bswellness.ca
Phone number: 604-295-3883
Panda Clinic White Rock
Clinic Address: Unit 110, 1688 152 Street, Surrey
Email: health@pandaclinic.ca
Phone number: 888-843-2716
*Please note, by calling or texting our number 888-832-2895, or booking online, customers agree to receive text messages. If you no longer wish to receive text messages, you may opt-out at any time by replying "STOP"